Organising President's Message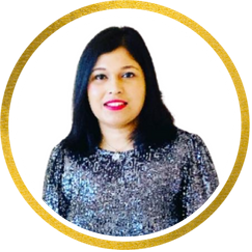 Thank you all for supporting our vision in taking Dentistry worldwide.
After hosting a very successful conference in 2019 with 1500+ Dentists from India, UK, Europe, Canada, Australia, UAE, USA, Italy, Malaysia and Singapore. On the request of International and National Dentists we are hosting World Dental and Oral Health Congress 2022 in one of the Nation's magnificent venue ITC Grand Chola Chennai, India on 27-28 August 2022 depicting the Architecture of Great Chola Dynasty and the Official Venue for hosting the World Political Leaders in India.
It gives me immense pleasure to welcome you all for this global event in Dentistry and bringing World Dental and Oral Health Congress 2022 ASIA Series again to Chennai, India for the 9th International Dental Conference and Exhibition.
The conference is themed on "Next Generation Dentistry for Better Oral Health". This conference provides a great platform for the World Class Dentists and Dental Professionals including Students, Academicians, Clinicians & Practitioners from all over the world for knowledge sharing and networking.
I would like to reiterate that World Dental and Oral Health Congress 2022 ASIA Series is organised by World Dental Council in collaboration with Graviton International with its headquarters in London. Our Aim is to deliver very high-quality scientific conferences with a common moto of CONNECT-COMMUNICATE-NETWORK and take dentistry globally.
I believe the 2-day conference will benefit from learning and networking with the masterminds in Dentistry.
A special thanks to our wonderful Organising Committee, International Delegates, Speakers and Sponsors who have taken their time to be a part of this great event and are key contributors towards the successful planning of World Dental and Oral Health Congress 2022 India – Asia Series.
I am delighted to meet you all in Chennai at the World Dental and Oral Health Congress 2022 ASIA Series!
Kindest Regards
Dr.Charulatha Monica Devendran | Dy. Mayor, UK
Organising President – World Dental and Oral Health Congress 2022 Asia Series India
President – World Dental Council